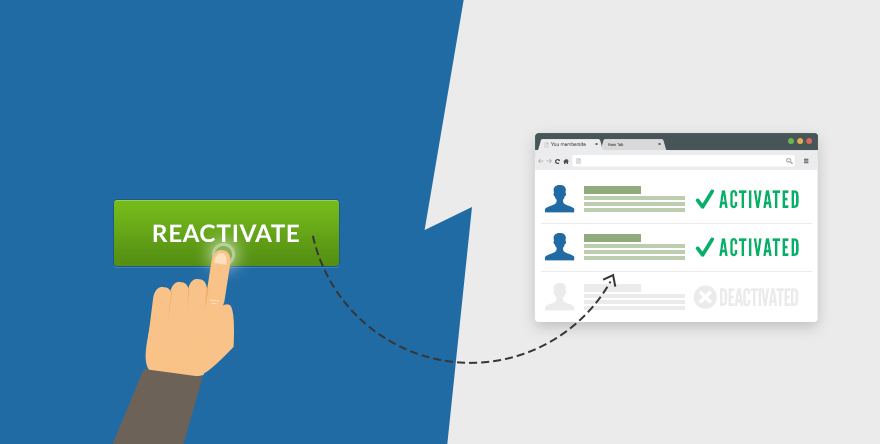 Allow Members To Reactivate Memberships Easily
Your Members can now reactivate their membership with a click of a button inside your Member's Area.
With a simple shortcode, from our EZ Add Shortcodes, your members can add themselves back into your monthly membership with just a few clicks.
And if they weren't in your membership, they can add themselves the same way easily.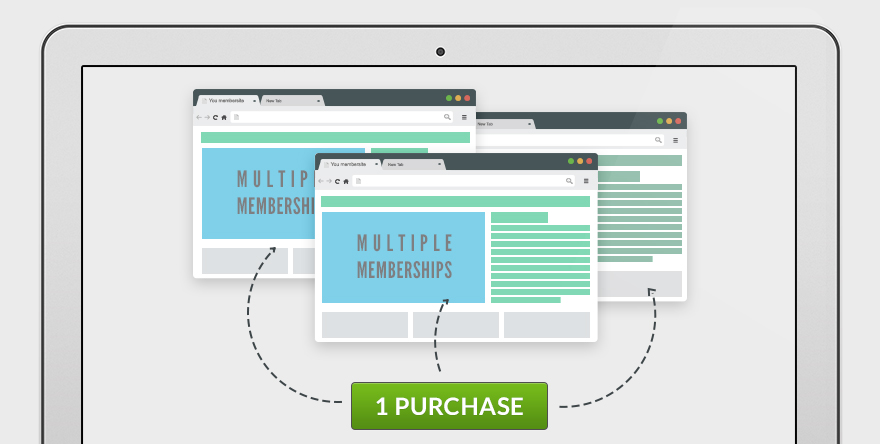 Create Memberships On Multiple Sites With 1 Purchase
Give access to as many membership sites as you want, all with a simple setup, when your customer purchases.
Use older membership as bonuses for new products and give access automatically using WLMIS.
With WLMIS, you can give access to 1 or 1000 sites when your customer buys.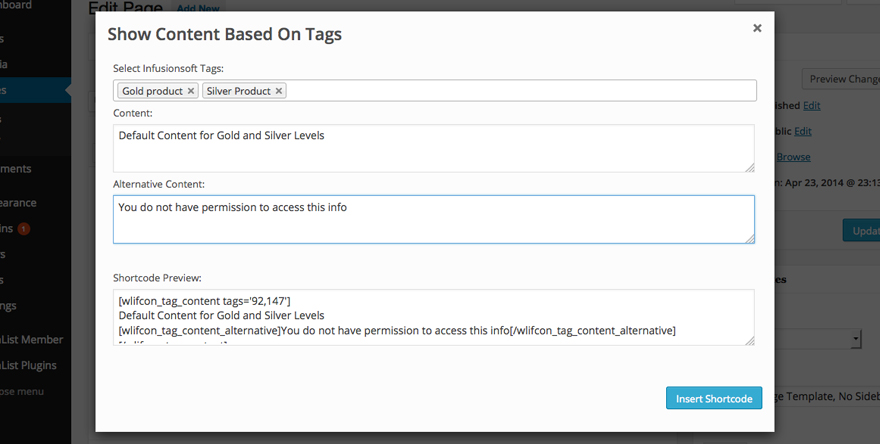 Show/Hide Content Based On Tags
Customize your content to personalize and deliver the precise message to any tagged contact. With WishList Member For Infusionsoft you'll have flexible control of your content based on your Infusionsoft tags. You'll be able to quickly generate the shortcodes needed to show your tagged users exactly what they need.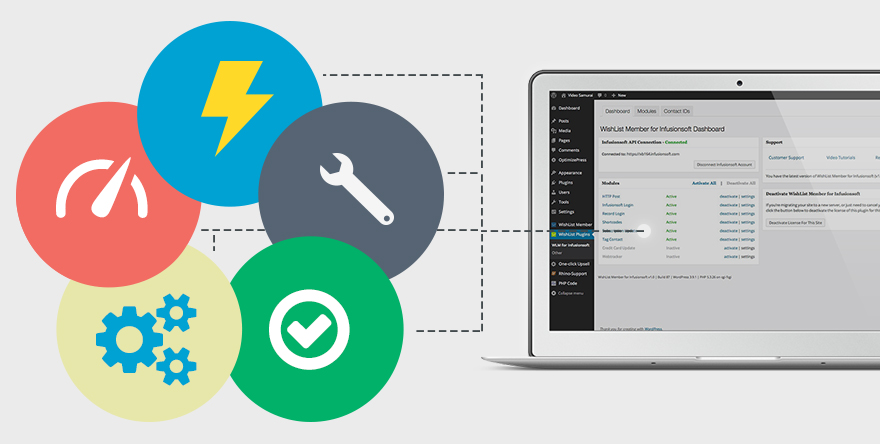 Extremely Optimized
WishList Member For Infusionsoft is optimized for minimal server load and minimal API calls to Infusionsoft.
This means that it's very light on your server, so it doesn't crash it, and it's also light with Infusionsoft so your server isn't slow when it's getting the information from your Infusionsoft App.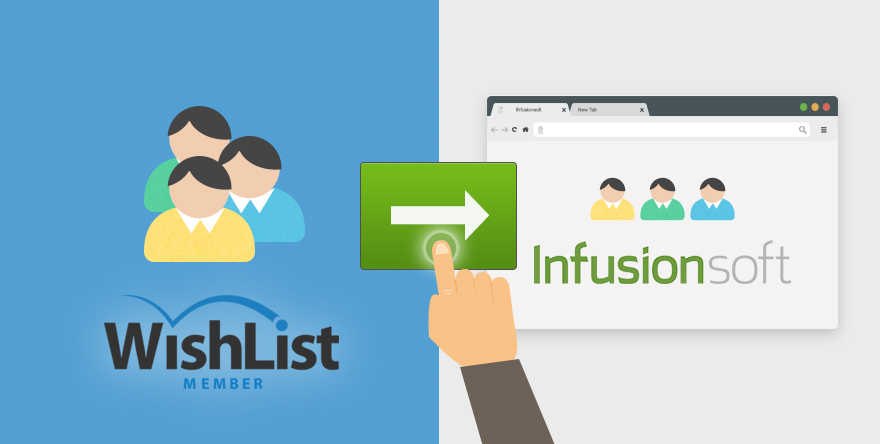 Super Simple Member Import
Import your existing WishList Membership into Infusionsoft with a press of a button.
Simply by connecting your existing WishList Member site to Infusionsoft using WLMIS, your members will be imported into IS and their accounts created – all automatically.
Leaving you free to set up campaigns and funnels to your members to ascend them to higher priced products.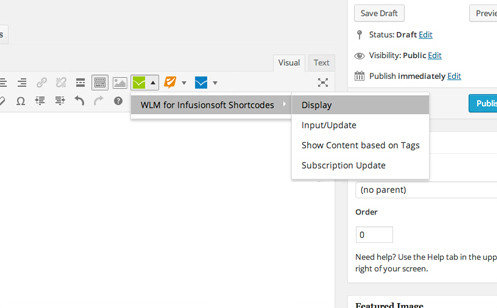 And this simple dropdown gives you so much power.
Allow your members to fill in and update personal information, questionnaires, surveys and lay it out however you want with quick to add shortcodes.
Quickly and easily add any content from Infusionsoft to any Page or Post inside WP. Our quick dropdown from the content area gives you the power to add any content that's within your IS App to any page. It's so simple a 6 year old can do it.
You don't need to look up any code or anything like that on any website, it's all right there in an easy to use dropdown. If you can click a mouse, you can add any IS info into your site.
Use the quick WLMIS Content Dropdown to:
Show any content, based on Tags inside their account in IS, or an alternative if they don't have it
Show any Data from inside IS. If it's in your App, you can show it.
Allow your members to update their information, or add additional information to their account, all with a few clicks
Give Members that ability to add and update Credit Cards on your membership site - all by adding a simple shortcode to your page
Allow members to Start, Pause or Stop any Subscription you have inside your Membership site – and that's another simple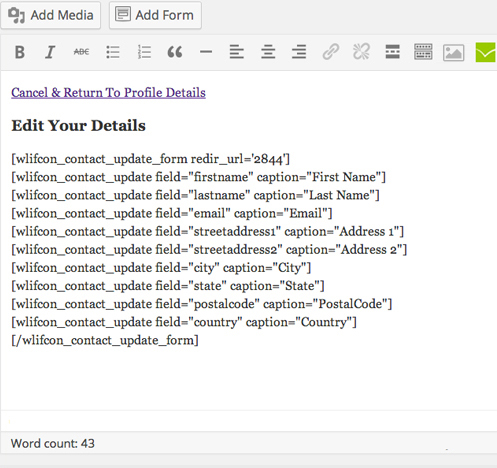 Track Members Throughout Your Site
Track your members to make sure they get to the most important content in your site.
Have a follow up sequence to remind them to visit your content, which is automatically cancelled as soon as they land on what you want them to consume.
Central Login Control For All Your Membership Sites
Now you have 1 login for all your memberships. Your Members no longer need to have a username and password for ALL your sites – 1 login does them all.
This central control makes it easier for them to access their membership on your sites and for you to support too.
Pause Membership When Payments Fail
Pause the Member's access to your content when their credit card fails.
Use the EZ Pay module to make it easy for your Members to update their credit/debit card details and resume their membership as soon as their payment is cleared.
(To make sure your members' details are secure, you will need to have an SSL Certificate on your site.)
Support & Documentation
Inside your WLMIS Members area you have full easy to follow videos, showing you every section of WLMIS.
These step-by-step videos walk you through everything from setting up of the plugin, to integration with Infusionsoft, all the way through to pausing memberships when credit cards don't charge.
And if you still have a problem, then you can contact our Support Team to help you with any problems you may have with your installation.